Do You Need a Buyer's Agent
In the days of the internet, the value of real estate agents is often questioned. Many people don't get an agent if they are buying; this is particularly an issue for first time home buyers.
However, the vast majority of people should get a buyer's agent. An agent cannot ethically represent both the buyer and the seller in a transaction (although it's legal in some states and many do), and there are many ways in which a buyer's agent can help you. There are also some things they can't do. Here's a quick guide to what agents can do for you.
Help You Find the Right Property
With the internet, it's theoretically possible to find your ideal home on your own, spending hours poring over real estate listings and researching neighborhoods.
That is not always the best use of your time. A buyers' agent can take your budget and needs and go through those listings in much less time, then present you with a dozen good fits. They know the pitfalls such as what the phrase "charming" actually means in a listing (hint, it usually means a fixer-upper).
They will go with you to showings and help you see the home in a more objective way and keep you from falling in love with something you can't actually afford, or which has problems that would be hard to fix. A good agent will help you pro and con properties and make the right decision, and they won't be upset if they have to go back to the listing.
They also have local knowledge. It is particularly important to hire a buyers' agent if you are moving out of town or out of state.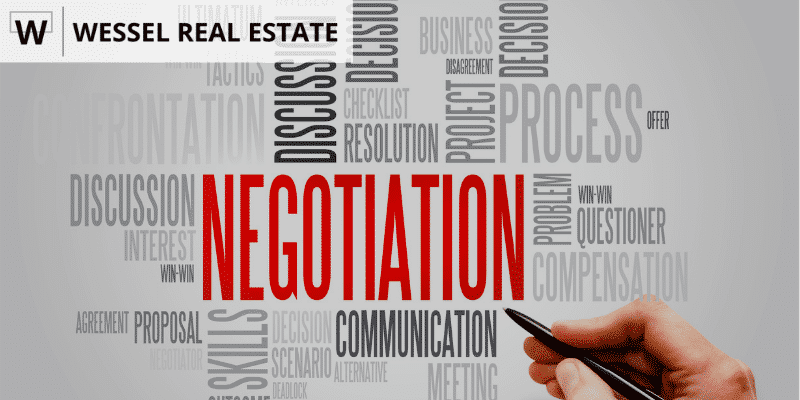 Negotiate the Price
Your agent will help you with price negotiations. They know better than you what market value is in the neighborhood you are considering and will help you work out a good initial offer. Then they will negotiate with the seller or the seller's agent and come back to you with the final decision.
Agents negotiate deals all the time, so they have a lot of experience. They will also help you avoid making mistakes, such as telling the seller you have to move quickly. They can also handle things like a title search (which can help avoid certain real estate scams).
Set Up the Home Inspection
You should never buy a home without a home inspection. Your agent can recommend a home inspection company and then set up for a professional home inspection and any other inspections or testing that might be warranted. For example, if you are moving into an area where radon is an issue, your agent might set up a radon test.
Then they will go through the inspection reports with you and help you decide whether to proceed with an offer, back out, or use something on the inspection as ammunition to get a better price.
Give You Appropriate Recommendations
Again, this can be particularly important for a long distance move, but your agent knows everyone in the local business. If you need a real estate attorney, they know one. If you aren't sure which mover to go with, they might have an idea for who is best.
They might even know good professionals to go to for pre-move-in repairs.
Guide You Through the Closing Process
Finally, a good buyers' agent will be at your side throughout the closing process. They will remind you to bring the right paperwork to any and all meetings and make sure that you are completely covered. They can help you understand what closing costs will be ahead of time so you can keep it in your budget.
So, what about what a buyers' agent can't do. They can't:

Get You Preapproved For a Mortgage
It's not your buyers' agent's responsibility to get you preapproved for a loan or know what your budget is going to be. A good agent will ask that you get preapproval before they start work, as they don't want to spend a lot of time looking at houses you end up not being able to afford.
But they can't help you with your credit score or negotiate with the bank for you. Also, they can't absolve you of the responsibility of looking at payments and mortgages and working out what you really can afford. This is partly your responsibility and partly the lenders. Oh, and a buyers' agent can't and won't talk your bank into giving you a more generous loan.
Talk Freely to the Seller if they Have an Agent
If the seller has an agent, it is considered unethical for your agent to contact the seller directly without permission. This is called "going behind the sign," and it is highly frowned on.
This means that if their agent is not picking up the phone, you may have a problem…and a problem that can result in having to pass on a property because the seller made a poor choice of agent.
One exception that is generally made is that your agent can contact the seller in order to arrange a showing. They are, however, only permitted to talk about the best time and date for you to see the home.
Get You a Bargain
A buyers' agent will help you get a fair price for your home, but they can't necessarily get you a bargain. If an agent promises that, then you are probably talking to the wrong agent.
What they can do is help you avoid buying something which looks like a bargain until you add up the price of needed repairs and suddenly realize that commute distance is more than you want.
Tell You Exactly What the Home is Worth
Your buyers' agent has a good idea of what any home they show you is worth, but they can't give you a valuation that will be accepted by your lender or insurance company, or a precise idea of how much you might end up owing in property taxes.
This is the task of an appraiser, and your lender will almost certainly require you to get an appraisal before you can close. Even if they don't, it's a good idea to get the home appraised (and not to trust appraisals provided by the seller) as part of determining whether you are getting a good deal.
Get Yourself a Buyer's Real Estate Agent
If you are buying a home, you should get a buyers' agent. They can work with you to help you find a good home within your budget, negotiate a fair price, and get through the closing process with your sanity intact.
It's a good idea to choose an exclusive agent, rather than allowing yourself to be represented by the sellers' agent, and one way to make sure of this is to hire an agent who only works with buyers.
If you are interested in using a buyer's agent in Greenville who exclusively works with buyers, then I would be happy to help find your next home.