The Step By Step Process
If you are in the market to buy your first home, congratulations on your decision. Home ownership has many advantages. Purchasing a home is a process. Following the steps in that process will lead to a very successful transaction.
Get Ready Financially
The first step is to get financially ready to purchase a home. Keep a steady job. Many mortgage programs require you to have the same job for at least two years. Next, save money for a down payment. Some mortgage programs require only a 3% down payment. Some require 5% down or even 20% down. Pay off as much debt as possible, such as credit cards, student loans and the like.
Talk to a Mortgage Lender
You will want to have a consultation with a mortgage lender. He will ask you questions about your income, debt, savings and more. He will pull your credit to see you score and what's on the report. He will tell you what you can afford and how much your monthly payment will be. The payment will include an estimate of principal, interest, taxes and insurance. The lender will get you preapproved or tell you that you need to do a few things to improve your financial status before you can purchase a home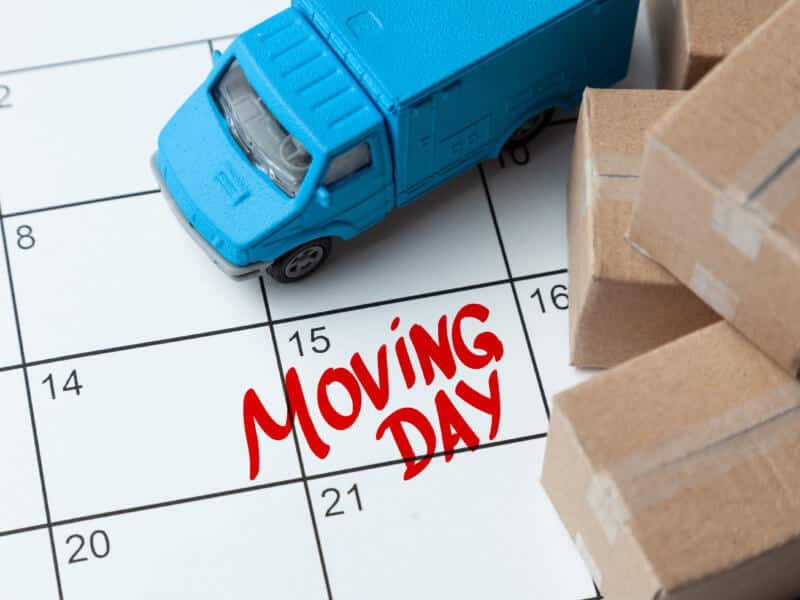 Choose a Buyer's Broker
You will also need to choose a real estate broker to represent you in the purchase of your new home. Having an exclusive buyers agent is extremely important. You will want to choose a broker who specializes in working with buyers. You don't want to work with the same real estate broker that has listings you might be considering. This is called dual agency, where a broker represents both the buyers and the sellers in the same transaction. Your buyer's agent may have you sign a buyer's broker agreement. This is an agreement that states he will work hard for you and he will get paid for his hard work. Typically, sellers pay commission to the buyer's broker. Feel free to discuss with your broker how he will get paid.
Begin Your Home Search
According to Realtor.com, over 90% of buyers search online for a home before they visit homes in person with a broker. Your buyer's broker will send you listings from the multiple listing service (MLS.) He may set you up with an automatic search which will email you listings as they become available. For example, if you are specifically looking for new homes in Greenville SC, then that's all your broker will send you. First, look at them on paper and look at the photos, videos and virtual tours of the homes. Drive by the homes you like on paper. Look at the the neighborhoods and see if you like the locations. While you are looking, consider the proximity to work, schools, stores, banks and anything else you want to be close to.
Physically Look at Homes
After you choose a few homes that you like, set up an appointment to physically look at them with your agent. Whether you are looking at a property on the lake, historic homes or condos for sale, this is the most fun part of purchasing a new home.  This will narrow down your search. Some areas and markets are hot and homes sell quickly. You may have to make a decision and write an offer quickly once you find the home that is right for you.
Write and Negotiate an Offer
Your broker will write an offer to purchase on your behalf. He will present it to the seller's broker. The seller's broker will present it to the sellers. The brokers will negotiate the offer until you and the sellers agree to the terms. You will have to negotiate price, closing date and more. Once you come to an agreement, both you and the sellers will sign the contract.
Put Down Earnest Money
You will have to put down earnest money. Your broker will tell you what's typical in the area. This money will be kept in an escrow account and will go towards your down payment at closing.
Work With Your Lender
Work with your mortgage lender to get all the required paperwork in. Your lender will give you a list of what's needed, such as bank statements, paycheck stubs and more. Your lender will also get the appraisal scheduled. An appraiser will visit the house and complete an appraisal to make sure you are not paying too much for the home.
Home Inspections
You will want to have a few inspections done within a few days of signing the contract. You will want a general home inspection performed by a licensed and insured home inspection company. You will want to have a radon inspection. There are other inspections you may want to have performed such as a mold inspection, a pest inspection for wood-boring insects, or a lead-based paint inspection. Your real estate agent  will help you negotiate any defects or safety hazards found in the inspections.
Mortgage Approval and Schedule Closing
Once you get all of the required loan application documents in and the appraisal is completed, your file will go through underwriting. Then you will be successfully approved. Once you have full mortgage approval and are clear to close, the closing will be scheduled on the agreed upon date in the contract. Depending on your credit, you may need to sell your old home before buying the new one.
Final Walk through and Closing
You will visit the home right before closing to complete a final walk through. Your broker will accompany you. Then you will head to closing and sign all of the required documents.
After closing, congratulations are in order. You are now a homeowner. You will want to get the locks changed before you move in. Have fun making the home your own. Do some painting if you'd like. Update a few rooms to your liking. Try to make moving and unpacking a wonderful experience.