Buying a New Home and Selling the Old One: Which Comes First & How to Do It
Most homeowners don't stop at buying their first home. You may be looking to upgrade from your starter home. Or you may be relocating for a new job, needing to sell your currently owned home to make the move. In these situations, homeowners often find themselves both selling their house and looking to buy a new house at the same time. How do you juggle this complicated financial maneuver?
There are two ways that we recommend to our clients when they are looking at homes for sale in Greenville who also need to sell their previous home. The first is careful planning and contingency negotiation. The second is a bridge loan that neatly covers the gap. Join us as we dive into how to handle this real estate two-step for a happy move-in at the end of the process.
Find a Buyer, Then Bid to Your Seller
The ideal maneuver is to sell your original house and buy the new one in that order – and in a very short period of time. This way, the money from the home sale can be immediately turned around and used as part of the down payment on your new house. It doesn't always work out smoothly, but your best bet is to find a buyer, then approach the seller of the house you want. Once you have a buyer putting down escrow and entering negotiations, the sale is nearly secured. This way, you can also show your seller that the down payment will be ready as soon as your buyer is ready to close. And that process gets even more complicated if you are relocating out of state.
The good news is that the housing market is hot and homes are in high demand. You will very likely find a buyer quickly and at a good price.
Work With Your Real Estate Agent(s)
Real estate agents are your best ally when trying to accomplish a challenging property maneuver. Agents specialize in match-making buyers to sellers whose goals match up perfectly or near perfectly and then bridge the gap. Your agent can help find a ready buyer and a patient seller between whom you can coordinate your careful one-two sale and purchase plan.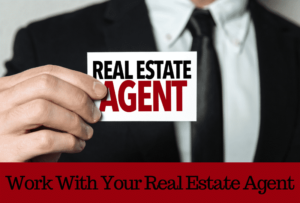 Agents can also help you with the finer points of negotiation if you'd like protective contingencies and leisurely leasebacks as part of your two-home transition. Your agents will know how to approach the situation and how to coordinate your move for the least possible hassle.
If both homes are in the same region or neighborhood, you may be able to work with one real estate agent for both transactions. However, real estate agents are highly regional so if you're buying a home far from the home you're selling, you will likely have a buyer's agent and seller's agent separately. Get them in touch to help coordinate your plans more smoothly and trust your team.
Ask Your Seller for a Contingency on Selling Your Home
Before your buyer has closed, you may need to ask for a contingency with your seller. A contingency is an agreement that could make or break the sale. In other words, you would ask that you only be held to buying the house if your home selling comes through. Also, that your closing won't take place until you have the money from the sale.
Many sellers will agree to a contingency if you clearly already have a buyer lined up and expect a good price on your previous house. However, if your seller does not accept contingency and doesn't agree to wait, there are other options to help you complete the sale. You can ask them to wait, get a bridge loan, or tell them contingency is a deal-breaker before you make a bid.
Ask Your Buyer for a Leaseback Period
A leaseback period is when the home's previous owner stays a little longer on a temporary lease. This can be done to give you time to move out and finalize touch-ups before you hand the keys over to your buyers. Essentially, you are renting the house for a few days to slightly under a month after closing so you have time to pack and move to the new house.
Leaseback is a clause you can negotiate for when closing the sale. It allows you to close with your buyers even if there is some delay in closing and moving into the new home. Buyers don't have to agree to leaseback, but many do in return for favorable negotiation terms or a few extra repairs thrown in.
Take a Bridge Loan to Buy Before You Sell
If your home purchase is going to close before your home sale, then you may need a bridge loan. This is how real estate scheduling works sometimes, and some sellers won't agree to a buy/sell contingency regarding your previous home. If you need a down payment a few days or weeks before your home sale closes, a bridge loan is a short-term option that tides over the gap. The bridge loan can pay your down payment for the new mortgage and help to cover living expenses when you're in an awkward space between homes.
Taking a bridge loan can allow you to manage your home purchase and the sellers even if your buyers aren't yet ready to close and send on your money for the new place. When your house sale is finalized, the bridge loan is paid and you have benefitted from the convenience.
Coordinate Moving Dates Carefully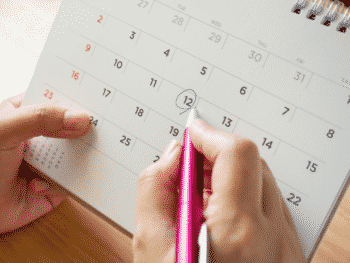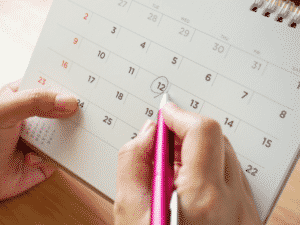 Once you've handled both transactions, the next trick is moving smoothly. You can use a personal storage locker to move out of the home for sale early, or use a leaseback condition to get a little extra time to move out. Then coordinate your departure with receiving the keys for your new home. Make sure your moving dates coordinate so that you are leaving the old home in time for the buyers and arriving at the new home after you have control of the property. If necessary, use temporary storage and interim housing to make sure you are safe and healthy during this hectic transition.
Selling a House to Buy a New One
Transitioning homeownership sounds like a simple task but the finances and negotiations can make this maneuver a little tricky. If you're planning to sell your current house and use the proceeds to buy a new one, proceed with caution. Be aware of the exact dates, terms, and whether you will need interim housing to complete the home-to-home move successfully. Most of all, work with your real estate team who are there to make your experience smoother, safer, and more profitable through teamwork and industry expertise.