Downtown Greenville is the Place to Be!
Downtown Greenville SC is one of those places you have to experience firsthand to truly understand its charm and uniqueness. When people think of Greenville, SC they think of downtown. Main Street is a pedestrian-friendly area chocked full of restaurants, art galleries, retail shops, residential living, and outdoor spaces.
With over ninety restaurants in a fifteen-minute walk and five fun and friendly coffee shops, there is a little bit of something for everyone. Whether you want a sit down five star meal, a quick hot dog on the run, or just a hot cup of Joe, you'll find them here. The moderate year round weather allows alfresco dining most of the year, and you'll discover that good eating and hot coffee are staples of Greenville, SC.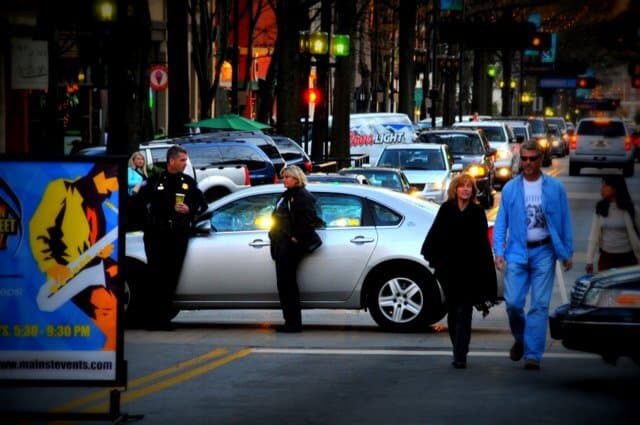 Shopping is always a favorite for family fun or a girl's day out and the options are many. From national retail chains to locally owned and operated boutiques, eclectic is the word of the day. Whether you're looking for vintage clothing or a special toy for your little one or the perfect piece of designer jewelry, downtown Greenville, SC is the place to be. Greenville also provides a vibrant Saturday Market from May through October with over fifty vendors.
Fresh, local produce from peaches to pecans are the pride of Greenville's Saturday Market.
When it's time to get down to business, downtown is where it's at. Downtown Greenville, SC is the Upstate's largest business district with one third of the total office space in the Greenville / Spartanburg area covering three million square feet. It's the perfect place to combine residential living and no commute working.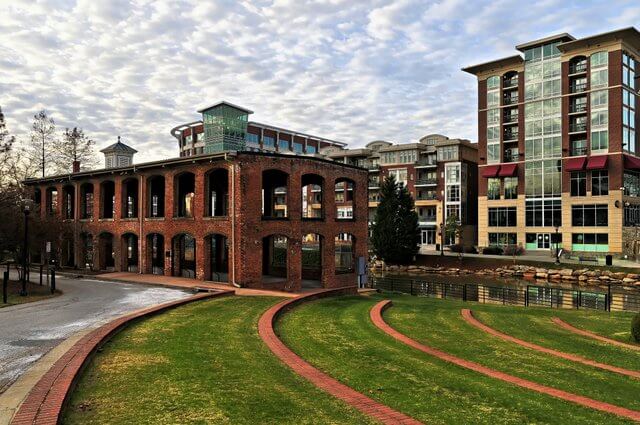 After the workday is done, it's time for a little culture to lift the spirits. There are over three hundred event days in Greenville, SC. From March through September there are weekly free concerts three times per week. You'll hear anything from Jazz to Beach Music to Blues. Downtown is also known for the arts. The city council and the Metropolitan Arts Council provide year round art events including Greenville Open Studios in November when hundreds of artists open their studio doors to the public, and Artisphere which is one of the country's largest Juried Art Shows, which takes place downtown.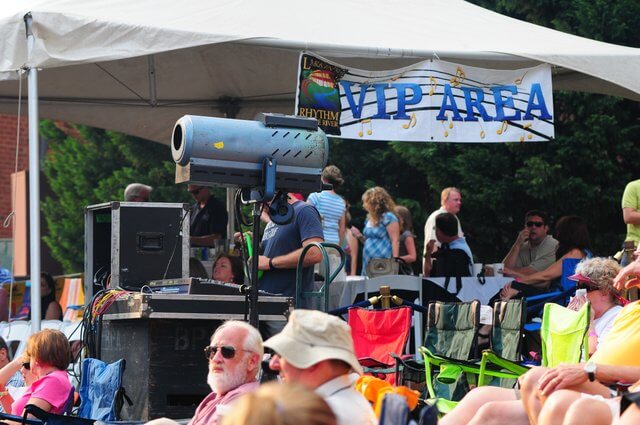 The Peace Center for the Performing Arts, Greenville County Art Museum, and the Children's Museum of the Upstate are just a few of the outlets for the cultural experience. There are several local theatres that provide year round opportunities for the community to enjoy musical theatre, drama, and new playwrights along with a variety of museums.
For the sports lover, Fluor Field caps the end of downtown's Main Street and is home to Greenville, SC's own minor league baseball team the Greenville Drive. After watching a game, don't forget to take time to visit the local Shoeless Joe Jackson sites downtown. Greenville also plays host to the USA National Cycling National Championships in May. World class cyclists such as George Hincapie come from around the globe to participate in the hundred and fifteen mile race.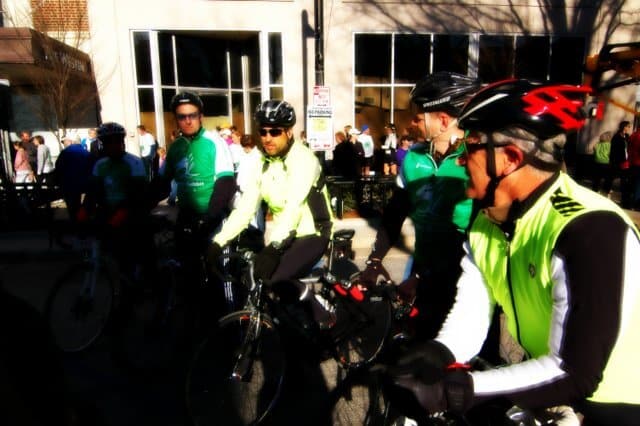 If you're a fan of architecture, make sure you take a stroll to the Liberty Bridge in Falls Park. A showplace of gardens and waterfalls it's a treat not to be missed. The award winning Liberty Bridge provides a 380 foot pedestrian walkway over the a 60 foot waterfall and the Reedy River that runs through Falls Park and downtown Greenville, SC. Falls Park also offers miles of walking and bike trails that end at the Greenville Zoo.
Greenville, SC's wonderful downtown didn't happen by chance. Over thirty years of public and private planning and revitalization brought to life the downtown Greenville that so many have come to love. Greenville is now held as an example of the perfect downtown. In 2003 Greenville, SC received the, "Great American Main Street Award" from the National Trust for Historic Preservation. It's no wonder that some call Greenville the Paris of the South.
Reedy River Run