Renovating a home to sell for profit relies on making profitable decisions. While most resident-inspired home renovations only recoup a percentage of the project investment, pre-sale renovations focus on turning a modest renovation budget into a net profit. This often involves resurfacing, rebuilding, and in some cases redesigning old homes that have fallen out of desirability over the years. Your role involves updating your home and deciding on those finishing touches that will bring in eager and high-bidding buyers.
Part of this process is knowing which projects are not profitable. Today, we're here to helpfully spotlight the top eight home renovations that have proven themselves to be poor investments for improving home sales. We'll tell you what to avoid – and why to avoid it. With these options off the table, you can focus on more profitable renovation choices to boost the value of your property. So before you start looking for homes for sale in Greenville, keep reading to know which homes are the best to buy and renovate.
1) Murals and Molding
Beauty is in the eye of the beholder, and this is especially true for living spaces. While a huge painted mural might perfectly complement your vision a living room in a luxury home, your buyers might not agree. The same rule applies to any ornate or expansive type of décor, even molding that is attached and blended to the walls and ceiling. Be careful adding too much detail to a for-sale home – let the house be a fresh canvas for a new family, instead.
2) Built-In Furniture with Personality
Along the same vein, be careful about anything that is too emplaced or built-in. One or two built-in features can be a surprise to delighted buyers – like a fold-out ironing board or a handy under-stairs cupboard. But be cautious about any renovation plan that involves built-in pieces. If the home has a breakfast booth, for example, keep this and enhance the historic value. But don't finish the basement with a snazzy built-in bar or pool shelves unless you already have buyers who plan to use the basement this way.

3) Wall-to-Wall Carpeting Everywhere
Carpet was extremely popular in the 70s and reached up to 80% of home floor coverings in the decades following. But since the turn of the millennium, carpet has been falling in popularity in favor of more versatile hard floors. For home selling ROI, this means that installing new wall-to-wall carpet often isn't just not worth the investment. That much carpet can even decrease the value of your property. Laminate composite wood floorboards are currently the leading choice for budget, appearance, and practical use. 
Today's buyers are looking for either mixed carpet and hard floors or all-hard flooring. If you insist on carpet, try doing so in the bedrooms only. For all-hard floor designs, focus on floors that are easy to clean and pet-safe in addition to appearance and appeal.
4) Designer Anything
Don't bother with designer-anything. Designer tiles, designer light fixtures, paints, plumbing, and even appliances will often be lost on the average buyer. Naturally, know your audience. But if your home is not in a competitively trendy community and your buyers aren't predictably designer-conscious, don't bother splashing out on name-brand for anything but quality and the final effect.
The fact is that most buyers won't recognize 'designer' unless you label each designer finish with its own plaque. This gives you the opportunity to escape designer trends and choose the most cost-effective, high-quality, and subtly stylish design choices available.
5) Purpose-Built Rooms
Always prioritize the number of bedrooms over custom-built rooms. In fact, if you find a nursery converted into a walk-in closet or a bedroom converted into a built-in office, consider converting them back into bedrooms. Bedrooms are valuable and you never know the living situation your buyers will be planning for. Give them the freedom to use the rooms however they want by not dictating a potential bedroom as something else with built-in features.
So don't dive into any major remodeling that lowers the number of bedrooms. The home office trend can be catered to using furniture without changing the function of one of the bedrooms. Avoid permanently altering a room that could be used as a bedroom.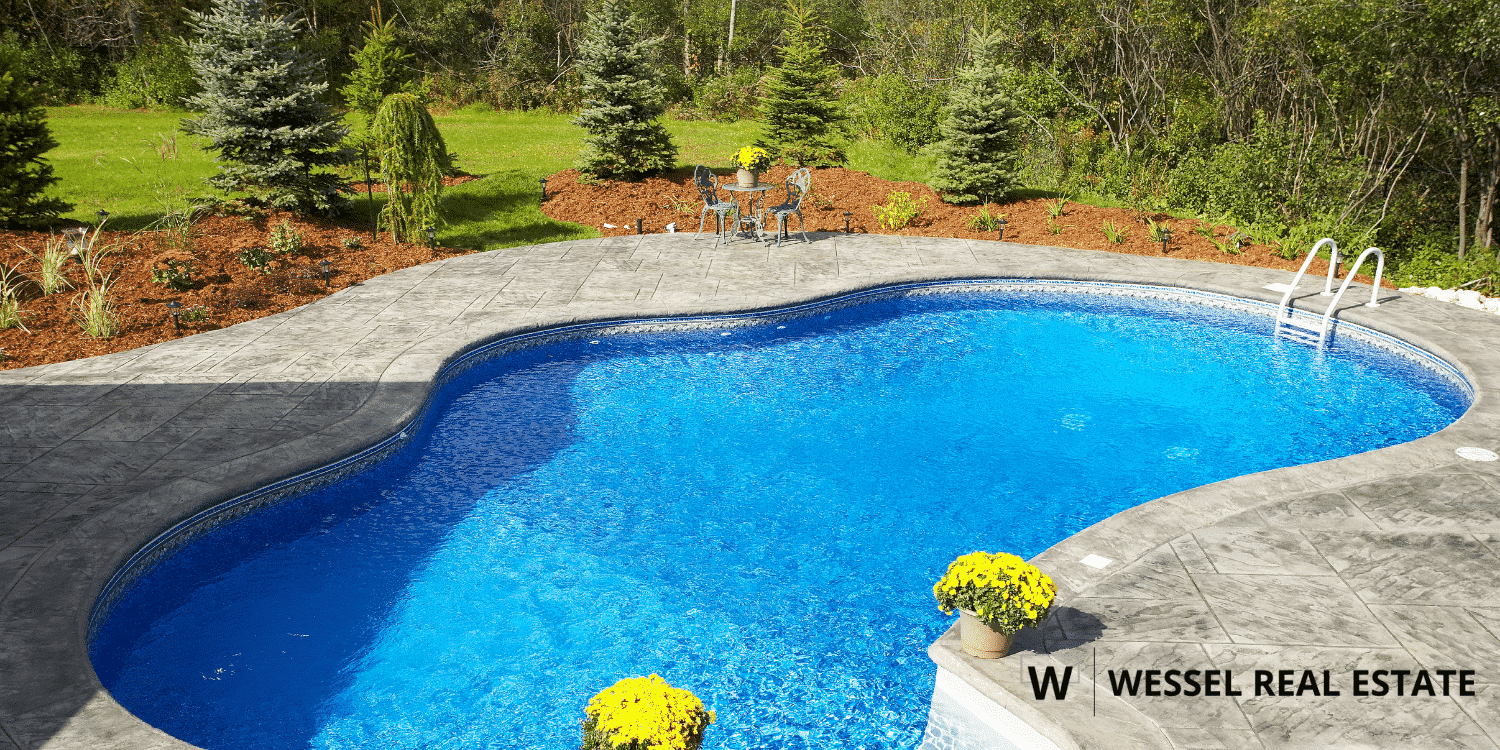 6) Digging a Swimming Pool
The yard may be begging for a swimming pool, but pools (and spas) just aren't a practical choice for home sale profits. The popularity of pools has been declining over the years and many buyers see pools as a maintenance burden instead of an asset. Add to the already high cost of installing or even restoring a pool, and the profits rarely manifest. If you have an old pool, it might be worth filling it in and planting a garden instead.
Pools are no longer considered a drawing asset in most circumstances. If there's not a pool already, you'll likely lose money digging one.
7) Fancy Landscaping
That said, keep your landscaping simple and easy for potential buyers to handle. You can go too far in both directions. Ripping up the lawn for gravel can be a potential turn-off for buyers, and so can a yard that looks too exotic or difficult to maintain. Buyers are rarely looking to sign themselves up for gardening services right off the bat. Even those who enjoy gardening may want a more self-designed garden than one that is already a curated jungle.
8) Too Smart, Too Fast
Last but not least, smart features. A little smart goes a very long way. Today's buyers are looking for USB ports in the outlets, a smart thermostat, and a smart keypad on the door. But so many smart upgrades are A) invisible and B) have serious learning or tech-integration curves to take control of. Coming pre-installed with smart lights, smart fans, and even installed smart-hubs can be going overboard. You can intimidate non-tech buyers and overwhelm even enthusiastic buyers who don't know how to take over.
Final Thoughts
It doesn't matter if you are buying you're first home or if you have already flipped ten properties. Profitably selling a home involves choosing exactly the right amount of renovation to impress buyers without losing money on the sale. By avoiding known unprofitable projects like these, you can focus your investment and your efforts on more profitable renovations for each one of your properties. Contact us to learn more smart financial choices for homeowners and real estate sellers.