Good morning everyone!  Hey, I've got a question for you.  Have you ever heard of a company named Zillow?  Are you familiar with their web site?  Have you ever used Zillow's website to look for real estate?
I guess these are just rhetorical questions at best and silly at worst.  Maybe I should say, "if you have never heard of Zillow then please remove your fingers from the keyboard and smack yourself in the forehead?"  If you actually smacked yourself, please email me now.  I doubt I will receive any emails…. sigh…..
Zillow Experiences
So, why am I blogging about Zillow this morning?  I've actually wanted to for some time but a couple of things that have recently happened prompted me to do so.  Here goes.
I'm currently working with a very nice couple who just recently relocated to the Greenville SC area and are renting.  Their relocation was work related and they are very excited to be in the Upstate.  I had shown them a couple of homes and I was at a point that I needed to know if they wanted to work with me as their exclusive buyer's agent!  They were happy to sign up with me but laughed a bit because of all the other agents that had contacted them about homes they had inquired about on….drum roll…everyone take a guess… Answer is in the famous words of Gomer Pile,"Shazam…it's Zillow."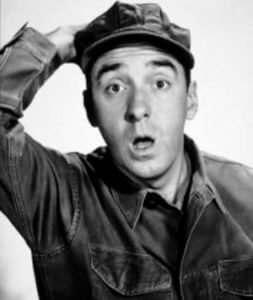 Now I'm not just picking on Zillow, Trulia (which they just bought) Homes.com, Realtor.com and all the other web sites out there that display homes for sale do the same thing.  If you want information about a home, you have to select an agent or one is selected for you and you ask or call the agent.  So, let's start with the ugly and really it's not ugly I just like Clint East Wood Movies:
(mood music)
The Good, the Bad, and the Ugly
The Home Buyer is the Product
Zillow is developing a new service for agents that handles the initial contact for agents who advertise with them.  And yes I am currently trying Zillow to see if it is effective.  I was offered the service but turned it down. Sept. 29th edit: I have since dropped my advertising.  Zillow has hired people to take on the initial contact with people who inquire about a home and qualify them for us agents.  Now get this, I'm told they will contact you 19 times in the FIRST WEEK!  So if you ask the most simple question about a home and are not interesting in buying but just looking, at a minimum you are going to be contacted multiple times (dripped on) by the agent or at worst get 19 attempts to contact you in the first week by their people.
Are Zillow Zestimates Accurate?
Now for the bad, Zillow's information many time is just plain wrong.  Again folks this is just my little ole opinion.  In particular I'm talking about their Zestimates.  I actually had a buyer pay too much for a home when they wanted to buy a home in Greenville SC a few years back because he wanted to rely on Zillow's estimate rather than mine.  Hey, what do I know, I've only been here 30+ years and seen thousands of homes and helped buyers purchase hundreds….  Well you know technology is king and I guess their computers know better.
The Good, Zillow provides a very quick website that you can save favorites to and is updated every 15 minutes or so.  They also provide other market and community related information.  They give me a wonderful platform to post great reviews and the homes I've sold over the years (although not a complete list).
How Does Zillow Make Money?
Zillow is huge, even bigger with the purchase of Trulia.  To give you an idea of how big Zillow is, they have 65,000 agents that advertise with them (not sure if this even includes Trulia).  There are agents who are spending $4,000 + a month to be on Zillow's site.  Last time I checked my math that's $48,000 a year, BY ONE AGENT!
I'm not knocking Zillow's website because it is a very useful tool.  But folks, it's only a tool. I have the same tools on my site with more specific search criteria.    The big difference between me and Zillow is that if you ask me a question I do not require a phone number and I will answer you the best I can but will not continually try and contact you to turn you into a buyer.