Fast Growing Industry
So, how many realtors are there in Greenville SC?  Folks, it boggles the mind…My office is in downtown Greenville and I'm just around the corner from the Wyatt Institute of Real Estate… where I studied for my license 15 years ago. What amazes me is every time I go by there the parking lot is full and so is the street.
Hey, you know, I get it.  The real estate market is on fire in Greenville South Carolina, but seriously how many realtors can it support?  I wrote a post about this years ago but now it's just out of control.  I'm going to pop over to the Greenville MLS and search the membership.  Ya'll go grab a cup of coffee…
Ok, I'm back, drum roll please….. There are 4,659 on the roster!!! Say what! 4,659!!!  Folks, if I remember correctly I believe there were less than 1,000 when I started.  There are realtors coming from all over the country to sell real estate in one of the best places in the US to live.  There are a lot of people coming from other professions, there are a lot of new people, there are a lot of people who may just sell one home a year sort of as a hobby.
How do you decide on a realtor?
If I was looking for a realtor in Greenville, here's what I'd ask.  Has the realtor been in Greenville a long time?  Have they been in the business at least 10 years?  Have they been successful?  Are they an exclusive buyer's agent?  Are they a good fit?  That's what I'd be looking for.  Especially in the Greenville market today.
I'd like to answer these questions for you.  I've been in Greenville about 30 years selling real estate going on 15.  Check Don Wessel Zillow reviews, Google Reviews or Testimonials for past success.  I've been an exclusive buyer's agent for over 10 years.  Am I a good fit?  Meet me downtown for some coffee and you decide.  Ya'll have a good one.
Gonna be in the 70s today!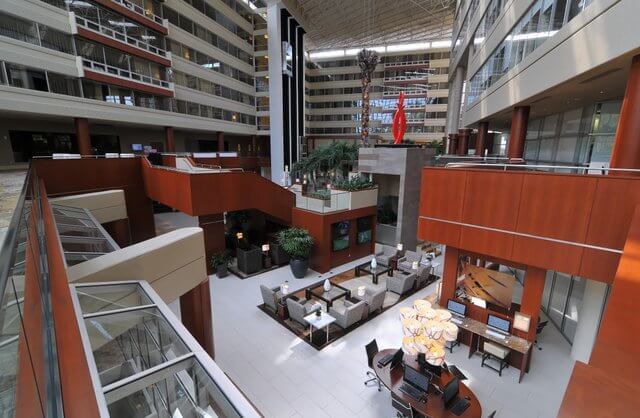 Renovated Hyatt Regency in Downtown Greenville SC