Hi everyone!  Yes, the market is still on fire.  Below is a chart of last 6 months sales compared to last year through Sept 15 of this year.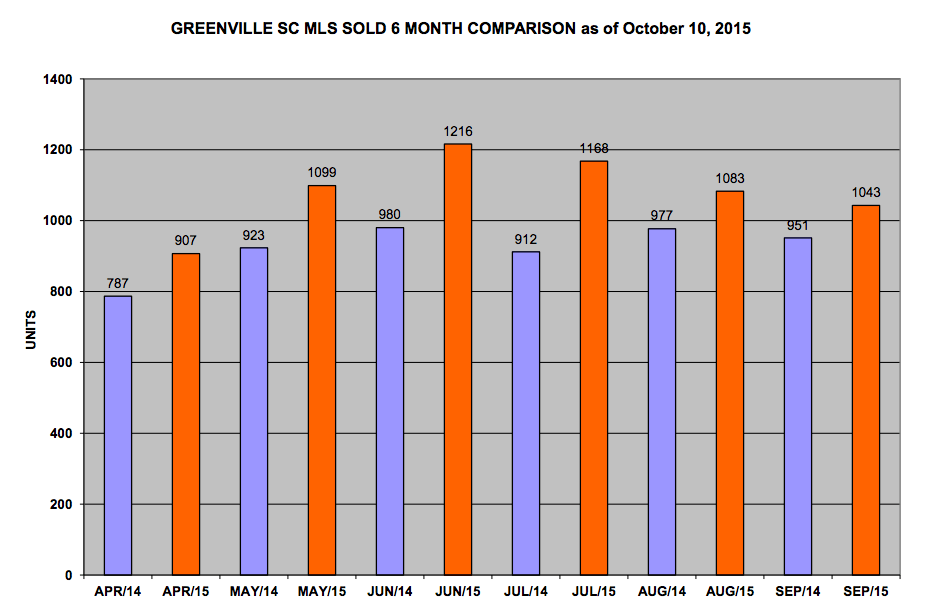 I thought I'd dig a little deeper into the Greenville SC Real Estate Market and add some more information.
While active listings are down 10%, sales volume is up 18.5% and and average sold price is up 5%.  Average days on the market is down 6%.  So, what does this all mean.  There is less inventory selling quicker at a higher price pushing volume up 18.5% over last year!
I mean WOW. The biggest concern I have always gotten over the years I've done this concerns market timing.  Folks, you can't time the market just like you can't time the stock market.  The best time to buy in a strong market is always now.  I've got a few kicking themselves now for waiting.  If you want to see just how vibrant Greenville is, please ride downtown. The new construction is simply amazing.
I have so many people who visit Greenville and simply fall in love with it.  There is a good reason, come and see.