Good morning all, I thought I'd update you on last year's figures. I had one of my best years, helping buyers of course. Below is graph of sales for last 6 months compared to previous year (2013).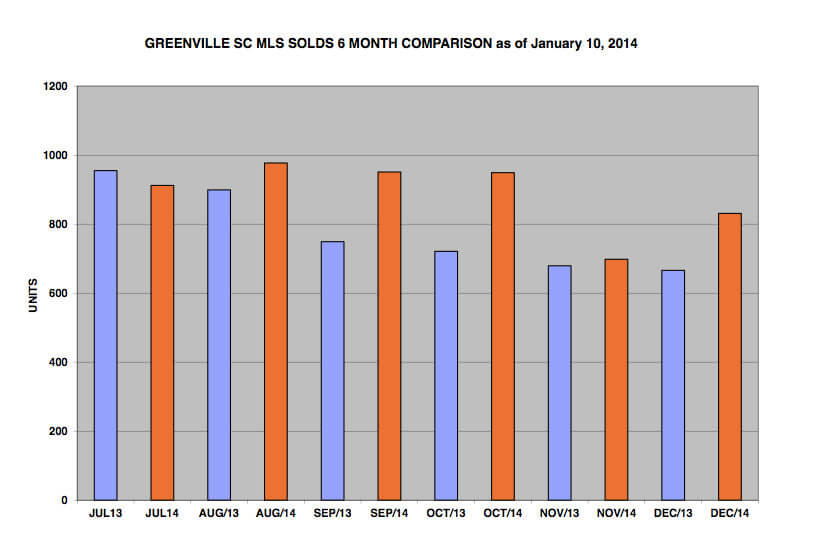 As you can see there was an increase in Greenville MLS homes sale for every month except July! Now I'd like to give you some history on sales in the Greenville area. The below stats are for condo/single family homes.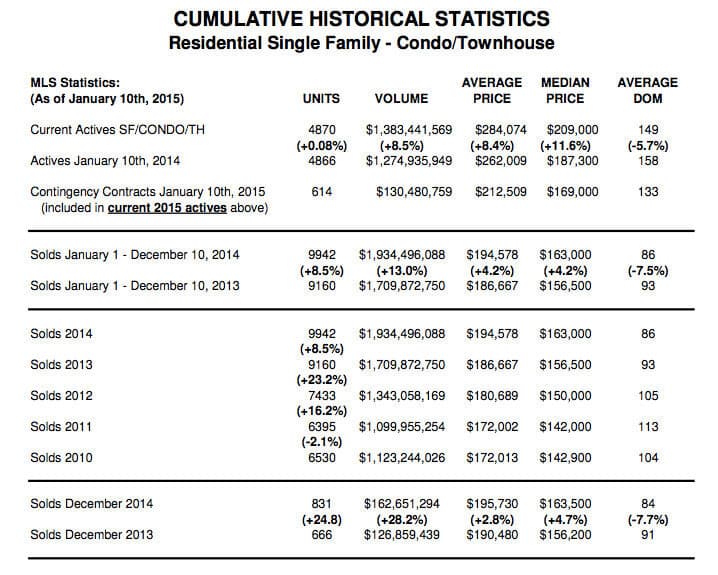 Nothing surprising here! Another increase for real estate in the Greenville area with average price up 4.2% and average days on the market down 7.5%. One reason Greenville has stayed away from the big real estate bust is just nice steady increases, not big bubbles!
As I've said before, the time to buy is now, don't wait. And please let me know how I can assist you. Ya'll have a good one, I've got to scoot!